Jurassic World: Dominion Dominates Fandom Wikis - The Loop
Play Sound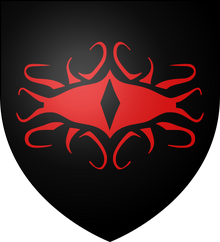 Overview
[
]
The Monsterworks is an ARC team founded in May of 2016 by Alex Mantella, who goes by the handle ForceAndFury on reddit. Initially based in Shanghai, China, it relocated a number of times, to Tokyo, Japan; Hong Kong; Mississauga and St. John's, Canada, and again to Shanghai before ultimately returning to Mississauga. Over the roughly three years of its existence, The Monsterworks has developed a reputation for building machines that are highly unconventional and often very destructive, leading to its motto of "Ridiculum et Terribilis" (Ridiculous and Terrifying). In the past, its robots were notable for pushing both design and legality boundaries, leading to considerable debate and fueling a number of rule changes. These designs have been praised for their originality, effectiveness, and sheer audacity, but criticized for exploiting legal loopholes, seeking unfair advantages, and spawning imitators. More recently, The Monsterworks has started to turn out more conventional machines and has become particularly notable for the quality and detail of its renders.
Results
[
]
Overview
[
]
The Monsterworks has currently participated in thirteen ARC and ARC-affiliated tournaments, where it has won five titles, and finished as runner-up three times. The first of these was earned in its rookie event by its then-showcase heavyweight, Mastodon. Further success on reddit was not to he had during the Pressure Drop tournament, as its entry, the walking deathspinner Glacier, crashed out in the round of sixteen despite being considered a near-prohibitive favourite.
Its second appearance in a final was in ARC Showbots 2016, where its entrant, Brimstone, came up short, though not without controversy, due to eleventh hour rule reinterpretations that worked against its novel (and frankly exploitative) weaponry system. Following this event, The Monsterworks hosted a major tournament on ARC: the Cherry Bomb Classic. Following extremely strong performances during the group stages, the majority of its team exited in a disastrous quarterfinals, with its lone remaining entrant, the spinner/axe/flipper hybrid SeaDevil, falling in the championship round to Team Mongoose's undefeated Crash Blossom.
The Monsterworks' third reddit tournament was Fixation: MonkeyWrench, where its entry, the unlikely-looking hammer-puncher Justice, reached the semifinals before the tournament went on indefinite hiatus. A similar fate befell its three entries in the next ARC major: Robot Bastards 2, as the tournament failed to finish, going dormant near the end of the group stages to deny the team's blazing fast lightweight thwack, Firebrand, a shot at the title. During this time, the Monsterworks also entered an experimental sawbot, Osiris, in the single-elimination minor, Armageddon! While the tournament took a long time to conclude and featured some questionable judging, Osiris was able to walk away with the team's second title, albeit a lightly-regarded one.
The Monsterworks' third ARC major was Angry Goat Robotics' R.O.B.O.T.S., which concluded in August of 2017. The team enjoyed very strong results, with all of its machines making the playoffs and two featuring in championship rounds. While its blatantly exploitative and purposely trollish cluster walker Safe Space lost to Tartarus Robotics Group's standout Black Dog, its stylish hammer-bot Elrathia took home the team's first major title in an upset over Team 57's Tidal Wave 2.
Riding high, the team entered a full six machine slate for the second season of its Cherry Bomb Classic series. In the event, the stress of being Tournament Organizer and account security issues led to the cancellation of the event after less than a month, and the demotion of the team from moderator status. A significant hiatus, originally intended to be permanent, followed.
Returning at the outset of 2018 with a pair of stylish new machines: thematic pair Magnolia Grande and Magnolia Pico, The Monsterworks was able to squeak into Team Covenant's Ruination 4: The Upheaval, throwing in deathspinner La Valette and a reworked superheavyweight version of Howler to fill out its roster. In a pattern becoming disturbingly familiar, the tournament was quite acrimonious, and took nearly a year to conclude. An extremely competitive playoffs saw only two of its machines qualify, with Magnolia Pico eventually carrying home the middleweight title.
Now definitively active once again, The Monsterworks hosted the aptly named Reckoning: Revival on reddit, in which it did not participate. Like its predecessor, it was intended to act as a warmup event for the upcoming reddit major, Tartarus Robotics Group's REDDIT. Unlike its predecessor, however, this event was not run in Swiss format, but in a more traditional group format. The championship match was significantly delayed, and featured Killjoy Syndicate capturing its first title when its cluster Momma Bear defeated Team Mongoose standout, the formerly undefeated Crash Blossom.
REDDIT itself was a large affair, bringing many new members to the community. However, it was also a single weight class tournament. The Monsterworks entered Magnolia Pico despite somewhat unfavourable rules for walkers. Being drawn into a particularly difficult group, it still managed to come out with an undefeated record, thanks to a bit of good luck and opposing drivers consistently underestimating the power of its weaponry. However, a second title for the standout machine was not to be, as it exited in the quarterfinals after a pair of solid wins in the early playoff rounds.
Run almost concurrently with REDDIT was the second iteration of Angry Goat Robotics' ROBOTS series, the cheekily-named ROBOT2. overwhelmed with other commitments, The Monsterworks was only able to field a team of two bots: previously untried featherweight control spinner Riptide, and Heavyweight stalwart Magnolia Grande. Despite delays, the tournament was eventually able to conclude, with Grande coming up just short with a third-place finish and Riptide scoring a considerable upset in the championship match against Team Instant Regret's notorious deathspinner Vorpal Bunny.
With a successful, if somewhat truncated, 2018 campaign winding down, The Monsterworks decided to host another event - this time something pointedly novel. Ideas were floated, ARC teams were polled, and the tournament that emerged - ICEcrown - was a twelve machine Swiss format affair in which all robots had to use internal combustion engines for either drivetrain or weapon power. This proved a perfect opportunity to test The Monsterworks' brand new diesel-powered shell spinner, Death's Head Sarsaparilla, and a second - hammer - configuration was added for use against plow-stacking wedges. Not only did DHS finish the preliminary stage undefeated, it made the finals of the event, with results pending.
As of late January of 2019, the Monsterworks is slated to appear in the third season of the Cherry Bomb Classic, Team Ignition's Thunder Underground, and the inaugural version of Mobilize, Britbongs!
Extinction
[
]
/r/Extinction was a twenty bot heavyweight-only warmup tournament held during the run up to /r/Pressure Drop, primarily for the purpose of practice. Unlike most ARC and reddit tournaments, which feature a group stage followed by single elimination, it featured a full field round robin conducted in Swiss format and then a truncated playoffs. The Monsterworks' entry in this tournament was the modular walker, Mastodon. This robot relied mostly on its hammer module and performed extremely well, going 5-0 during the group stage and qualifying for the playoffs as the number one seed.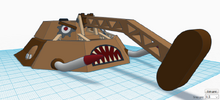 Due to its seeding, Mastodon received a bye into the semifinals, where it faced Team Toxic's The Raven, which it had narrowly beaten during the round robin stage. Mastodon emerged victorious by KO and moved onto the finals, where it faced IceCubedRobotics' Dreadnought Mk.3, which had been on a five match OOTA tear up to that point. For this match, Mastodon mounted its spinner attachment. Though the power of the spinner proved to be underwhelming, it nonetheless secured a victory and the tournament championship for the rookie entrant and team.
Pressure Drop
[
]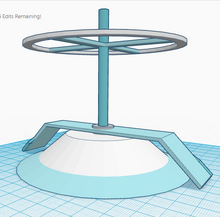 /r/Pressure Drop was a heavyweight-only event held on reddit with a field of forty-three contestants. Along with Terminal Velocity, Ben & Jerry's, Glass Cannon, and Drake the Destroyer, The Monsterworks' Glacier was drawn into Group G, which contained only five robots as opposed to the usual six. In pre-tournament discussions, it was tabbed as an early favourite, though it was seen by some as an exploitative design.
Unfortunately for the big walker, its opening match saw it face off against the incredibly thickly armoured wedge, Terminal Velocity, widely regarded as the single best counter in the entire tournament to Glacier's extremely powerful weaponry. With some tricky driving, however, Glacier managed to pull off what was viewed as a significant upset. From there, it went from strength to strength, scoring dominant knockout victories over the other machines in the group, including one - against the deadly spinner Glass Cannon - notable for an arena breach. With an undefeated record, albeit against a truncated group, Glacier qualified for a first round bye in the playoffs, where it awaited the winner of a match between Terminal Velocity and another highly-regarded spinner-killer, Hellhound.
In a much-anticipated matchup between brothers, Glacier's run came to an end, the result surprising few, as Hellhound had been expressly designed with Glacier in mind. It was a disappointing end for a robot widely considered a near-prohibitive favourite. However, it revealed the very real shortcomings of a weapon-based design with little to fall back upon.
Showbots
[
]
ARC: Showbots 2016 was a minor, single elimination middleweight-only tournament focused on entrants with aesthetically pleasing designs. The Monsterworks' entry for this tournament changed a number of times during the lead-up period. Orthocone was admired mainly for its aesthetic qualities. Wiwaxia raised some questions about its hybrid weapon system. However, it was the entry of the multibot Flying Circus that touched off considerable debate and discussion regarding the hybrid melty-brain/horizontal spinner weapon system. Ultimately, rule clarifications weakened it to the point of borderline competitiveness and it was subsequently withdrawn, to be replaced with a third hybrid: the axial diesel powered Brimstone. Despite considerable apprehension on the part of the organizing staff as well as an unfavourable draw, Brimstone won its opening match - against fellow bookies' favourite Glunk - in convincing fashion. In its second match, against the multibot Hati & Skoll, it was the victim of some unusual bad luck when it ricocheted into the exact corner where one of the multibots was spinning up its weapon while attempting to hide from it. Despite this, it still managed to claim victory and proceed to the semifinals, where it demolished the dangerous spinner Atom, of Team Vertigo, for a place in the championship match against Angry Goat Robotics' Ritual.
The final battle was a controversial affair, both entrants being viewed by some as potentially exploitative. At the eleventh hour, after strategies were already submitted, a different interpretation of the rules was applied that rendered Brimstone's strategy moot, handing Ritual a relatively easy win. Subsequent rule changes were to disallow many features of both robots' designs, largely for the better of the ARC metagame.
Cherry Bomb Classic
[
]
ARC: Cherry Bomb Classic was a five weightclass tournament in which entries were not allowed to have won a playoff match previously. The Monsterworks' superheavyweight entry, Euphoberia Ferox, a pioneering slithering robot, was instrumental in inspiring a number of other teams to create slithering robots of their own. As eighth seed, it managed to top its group, with only a single loss, even taking down the #1 seed and earning a bye before falling in the quarterfinals.
The team's heavyweight entry was originally the durable flipper Torosaurus, but this was replaced by the unconventional clamper Bastille, which performed fairly strongly before exiting following a controversial decision in the quarterfinals.
The combination pneumatic piercer and shell spinner Carbonemys was originally supposed to represent the team at Middleweight, but it was replaced by the full-body spinner / axe / flipper kinetic transfer bot SeaDevil. This proved to be the Canadian outfit's standout machine. As the #5 seed, it qualified in second from its group following a close loss to Team Mongoose's clamp, Crash Blossom. The two would meet again in the championship match, with Crash Blossom again coming out on top and handing SeaDevil its second loss.
The Monsterworks' lightweight entry was the melty-brain/horizontal spinner hybrid Mordor, which replaced another hybrid spinner: the deeply flawed Wiwaxia. Due to its unabashedly exploitative and potentially meta-breaking nature, it and other melty-brain/horizontal spinners incited a great deal of backlash, and following a strong run as the seventh seed, was ousted very unexpectedly and due to some hostile rule reinterpretations by Team Covenant's Vesta in the quarterfinals, probably for the better of the community.
The team's featherweight entry, Howler II, was a spiritual successor to its very first robot, the vertical spinner Howler, and proved to be the most destructive machine in the tournament. As the second seed, it romped through the group stages, picking up a tag team title on the way, before falling in the quarterfinals due to a mix of a quirk in the arena design and its opponent's excellent use of said quirk.
While The Monsterworks failed to walk away with a title, it concluded CBC ranked among the top five teams on ARC and had served notice that it was not only a reddit wonder.
Fixation: MonkeyWrench
[
]
During the leadup to this event, The Monsterworks had come up with a means of powering a trio of hammers with the power of a punching bar, with two of them being horizontal. As was customary by this point, the questionable design faced considerable resistance from the community, but was ultimately entered in the reddit event under the name Justice with a stat spread that was audacious, to say the least, focusing solely on damage dealing to the extreme detriment of armour.
Over the course of the event, Justice lost only one match, besting such highly regarded machines as Ice Cubed Robotics' front-hinged flipper Dreadnought Mk. 3. Despite many delays, Justice eventually reached the semifinls, where it faced Team Instant Regret's game-changing cluster, Hati & Skoll. However, the tournament went on hiatus at that moment and has failed to conclude.
Robot Bastards 2
[
]
The Monsterworks next entered its second ARC major: Robot Bastards 2, with a less audaciously statted version of Justice in the heavyweight division, a control-oriented version called Bluetooth in the middleweght class, and an obscenely fast thwack called Firebrand as its lightweight.
While Justice began strongly, this version's lack of killing power soon caught up with it and its results were not what had been hoped for.
Bluetooth was deemed to be incapable of using its weapon as intended by the Tournament Organizer and was forced to immprovise thereafter, suffering from generally poor results.
Firebrand, however, was an unqualified success, defeating numerous strong opponents on its way to an undefeated record and an early playoff birth.
What might've happened had this tournament not gone on hiatus can only be speculated about, though Firebrand was certainly considered a title favourite.
Armageddon!
[
]
This was a minor single-elimination event in the middleweight division, run by Team Foxtrot Uniform. Due to the presence of favourable rules, The Monsterworks entered its first saw-wielding robot: Osiris. With a second configuration that gave it extremely strong frontal armour, this unconventional design progressed fairly easily through its first handful of fights before disposing of Team Ignition's dangerous tuna can spinner, Shroom of Doom, in the semifinals and outpointing Angry Goat Robotics' Wedge. in the championship round.
R.O.B.O.T.S.
[
]
The Monsterworks' third major came with a degree of pressure. The team had been around for over a year and become a fixture near the top of the rankings, but had yet to claim a major title. A number of rule changes for this event rendered some of its more successful designs non-starters, so it constructed a team of almost entirely new machines.
Its heavyweight, REX, took advantage of the repealing of the walker speed limit, and was designed explicitly to dominate rival Tartarus Robotics Group's somewhat infamous 360 lifter Hellhound V. In the event, it was able to do so, and made it out of the group stages with an undefeated record. However, it fell in the semifinals when it proved unable to consistently wedge and control Team Blood Gulch's Redemption Denied.
The team's middleweight, Safe Space, was a walking clusterbot designed partially to represent The Monsterworks' disagreement with the new clusterbot rules, partially to troll the field with an annoyingly-themed robot, and partially to try out a novel concept: an asymmetrical cluster that could link together into a single, exceptionally strong robot. While struggling occasionally during the group stage due to some questionable strategies and judging, it managed to top undefeated group leader Black Dog in the final match of the group stage and overcame strong challenges on its way to a rematch in the title round. This time, Black Dog emerged victorious, and Safe Space was relegated to runner-up status.
While its other entries moved from strength to strength during the group phase, The Monsterworks' lightweight hammer, Elrathia, struggled, and entered its final match against Tartarus Robotics Group's fellow hammer, Savage, with a 3-3 record and playoff qualification hanging in the balance. After scoring an emphatic knockout to progress, the draw was kind to Elrathia, with it facing a pair of entries designed with spinner-killing in mind: Alpha Robotics' Backstab 2.5, and Team Ignition's undefeated WhipCoil. Able to overcome both machines, it entered the final as an underdog against Team 57's drum spinner Tidal Wave 2, which had previously beaten it with little difficulty. However, some tricky maneuvering by Elrathia caused the spinner to lose control due to gyroscopic forces while turning, and Elrathia was able to pounce, knocking its opponent out and bringing home the Monsterworks' first major title.
The team's featherweight entry, Howler II was the lone holdover from its CBC team, and despite being seen as little threat, it left a trail of destruction in its wake during the group stages, besting even designs specifically meant to counter it as it romped to an undefeated 7-0 record. Just as with its CBC run, unfortunately, Howler's luck ran out in the quarterfinals, where it lost to eventual champion, Team Instant Regret's Firebird, courtesy of some poor driving on Alex's part and canny strategy on the part of his opponent.
R.O.B.O.T.S. was also noteworthy because it saw The Monsterworks rise to occupy the top spot spot in the rankings for the first time since their inception, a position in which it remained almost until the dissolution of the rankings.
Cherry Bomb Classic 2
[
]
After a long run-up and much anticipation, the second season of The Monsterworks-hosted tournament kicked off at the start of September 2017. Arguably the most ambitious tournament in the history of ARC as a league, it featured six weight classes of twenty-eight teams each, tag team brackets, and numerous novelty rumbles and side events. The Monsterworks entered a fittingly ambitious team to boot, with virtually all of its machines highly seeded title hopefuls. However, the less that is said about CBC2, the better. It was huge, it was fun, it flew too close to the sun, and it all came crashing down after less than a month, leading to the demotion and retirement of the Tournament Organizer.
Ruination 4: The Upheaval
[
]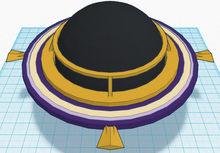 After a three month hiatus, The Monsterworks returned to action in early 2018 for the fourth iteration of Team Covenant's Ruination series of tournaments. Not only was the event piloting a new rule set, it was the team's first since its hiatus. While this should have led to a thoughtful lowering of expectations, the team once again entered an aggressively optimized and possibly exploitative lineup. Roughly halfway through, the tournament ran into serious difficulties, and the regular season was shortened from fourteen to seven fights.
Lightweight deathspinner La Valette was an early standout, carving a swathe of destruction through its division en route to qualifying in the top spot for the playoffs. Its sole loss was to dedicated spinner killer Mushroom Cloud, thanks in part to some exceptionally poor luck with the arena hazards. While it triumphed in the quarterfinals, it fell in a semifinal rematch against Tartarus Robotics Group's notorious wedge Hoarfrost, putting an end to its run.
In the middleweight division, walking hammer bot Magnolia Pico struggled to start the season, suffering a couple of close decision losses and performing generally suboptimally. Hovering right around the .500 mark, a crucial win in its final regular season fight saw it squeak into the playoffs, courtesy of being in the far weaker of the weight class' two divisions. There, like Elrathia before it, Pico came into its own, scoring three dominant knockout victories to claim a second major title for The Monsterworks, and fourth overall.
While its lighter counterpart benefited from the division system, Heavyweight Magnolia Grande did not. Despite suffering an extremely controversial loss to The Monsterworks' old bugbear Redemption Denied, it went undefeated otherwise, finishing the regular season at 6-1. Yet, the division featured fellow standouts Infrared and Meanstreak, and a single loss which the team would still...love to discuss with officials was enough to eliminate if from postseason contention.
The Superheavyweight division was the only one where the team failed utterly, with a new version of former featherweight standout Howler proving controversial before the start of the event. It suffered a number of eyebrow-raising losses en route to going virtually winless over the course of a disastrous campaign. The design has since been permanently retired.
Reckoning: Revival
REDDIT
ROBOT2
ICEcrown